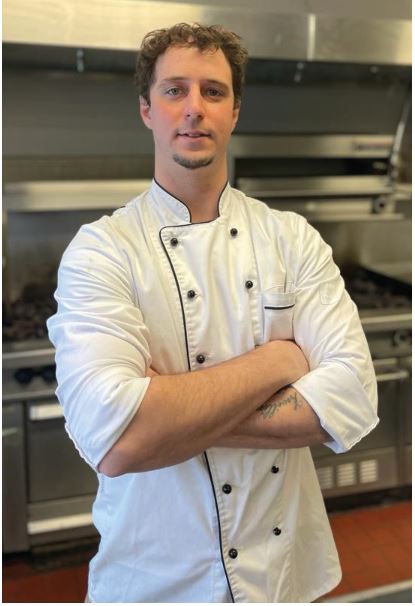 Introducing our new Executive Chef!
We are delighted to introduce Benjamin Cooper, as the new Executive Chef at the Royal St. Lawrence Yacht Club.
Graduate of a demanding program at the Tirol Trade School for Hotel and Tourism in Absam, Austria, Benjamin is a very talented, thoughtful chef, and passionate about preparation and the art of fine innovative cuisine.
Combining his many years of local and international knowledge, along with his catering experience, Benjamin is ready to bring a new and very exciting era to the Club and to reflect his passion into our new menus.
We are confident that soon you will be enjoying Ben's cuisine at the Club with renewed enthusiasm and eager to entertain your friends, associates, and clients.