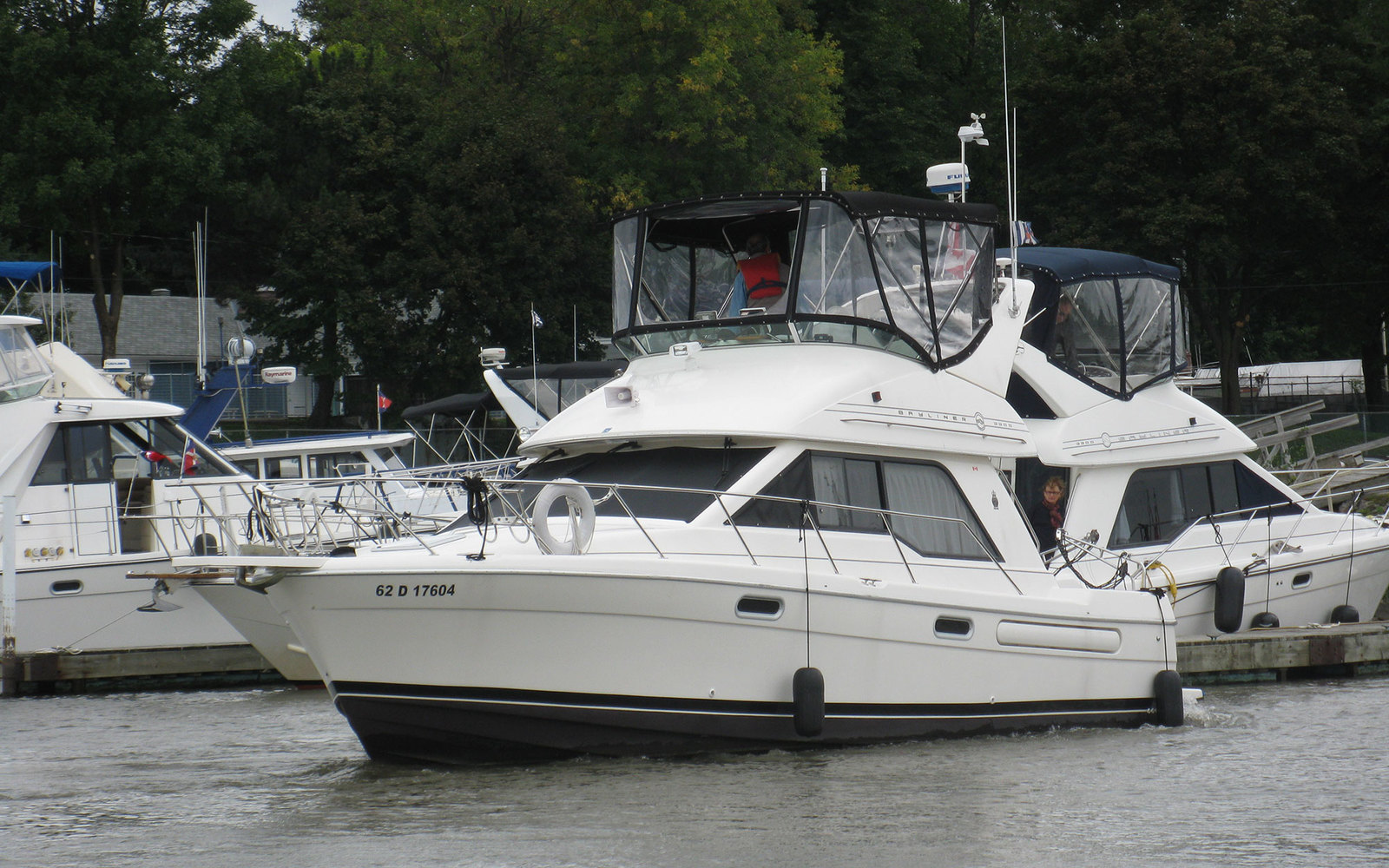 Cruising Power
The Club holds various events for power-boat owners. These include travelling in company and organizing social events. Many informal activities are planned by members for people with similar interests. Depending on the destinations, sail boats and power boats can cruise together.
In the past, cruising in company has involved cruising in a convoy to different marinas and islands along the St. Lawrence River: Valleyfield, Melocheville, Pointe aux Cascades, Hudson, Montebello, Papineauville, etc. The convoy is usually split into smaller groups so that vessels may travel at a speed suitable to the individual craft.
All members are encouraged to fly the Club burgee when aboard the boats. This makes us easily identifiable to other members and is a great catalyst to introductions between members, particularly when away from the Club.