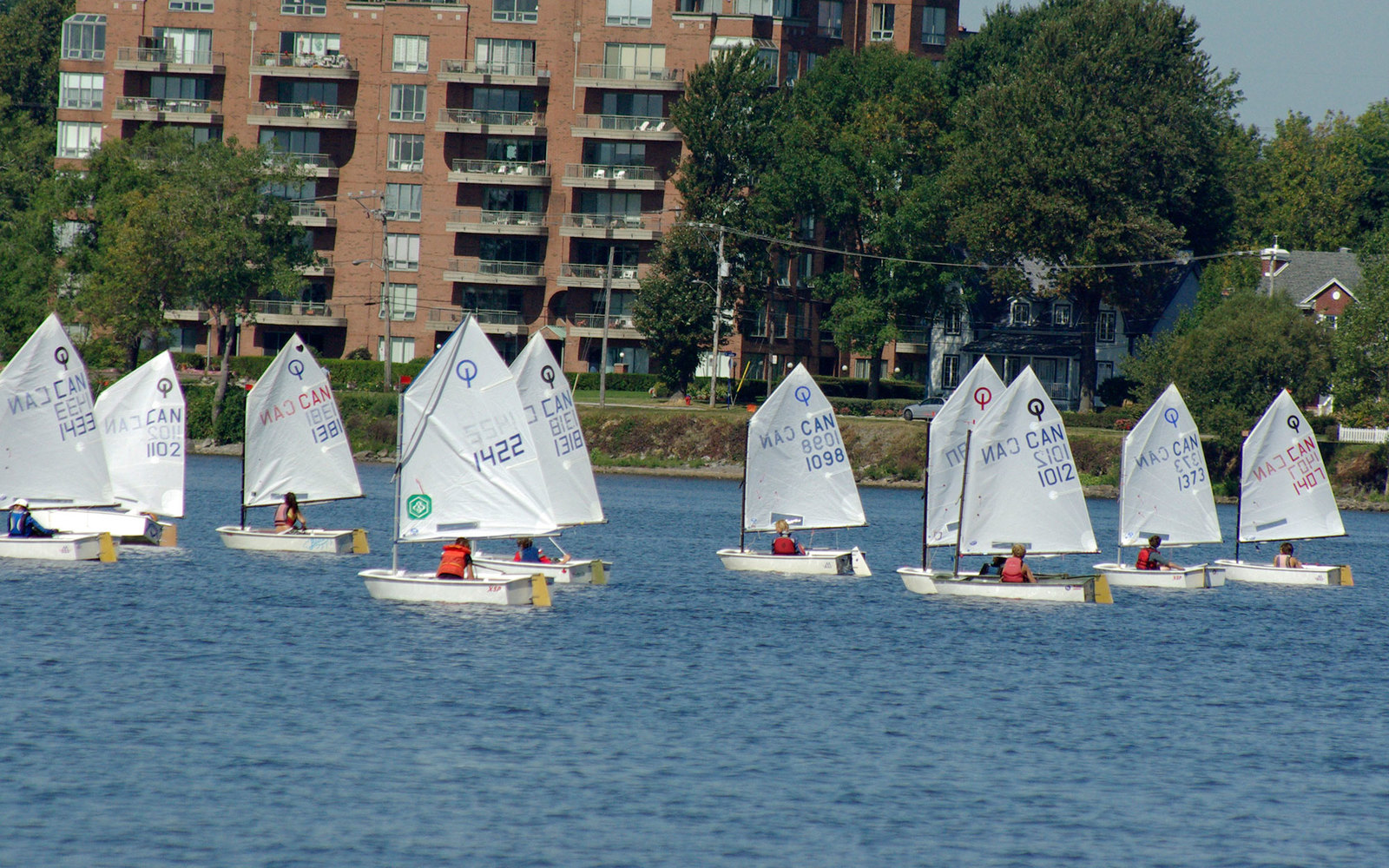 Cruising Sail: Short Distances
The location of the club allows sailors who wish to go farther afield to leave the club and be in the St. Lawrence Seaway within 20 minutes and from there, to the Atlantic Ocean or the Thousand Islands by the most direct route.
The Lake of Two Mountains is accessible through the locks at Ste-Anne-de-Bellevue as long as the mast of the boat is less than approximately forty feet high. Taking down the mast makes the passage possible for larger yachts all the way to Ottawa.
Local areas that provide easy access to a quiet destination within Lake St. Louis. Dowkers Island is just off Baie d'Urfé and has a small, sheltered bay for an overnight stay. There is not much depth, but most boats can get in as long as you proceed slowly and use your chart.
Further on, St. Anne de Bellevue is a fun destination, with many pubs and restaurants right at the entrance to the historical locks.
Another attraction on a hot day is the sandbar near the tall range mark at the south side of the lake. The water from the St. Lawrence River is very clear and there are areas of sand that look like the Caribbean. The depth is quite shallow but the bottom is easily visible so it's easy to drop anchor . A good place to have a swim and while away a hot afternoon.